Diagnostics
We Are professional. Reliable and Affortable
With more than a decade of experience, our team are certified technicians. This allows us to remain up to date on the latest techniques and technology when it comes to providing diagnostics and service. We are determined to help you reach your goals when it comes to your air conditioning unit, and regular maintenance is a big part of this.
Whether you are in Miami Dade, Broward or Palm Beach County, you can count on our air conditioning team to be there for you when you need us most. We are always straightforward with our diagnostics, so you know what to expect with no surprises. This falls in line with our promise to always act with integrity for our customers.
Choosing The Right Contractor For The Job
There are a fair few contractors in the area that offer diagnostics services. However, are they the right fit for your needs? After all – you need to trust their evaluation – your budget is on the line! There are a few things you can do to reassure yourself of their services. It is also important to ensure that they are licensed, and have adequate expertise in the HVAC industry to handle your request without any issues arising.
Inspect/clean condensated darin
Inspect indor coil & condenser coil
Check air filter & air flow
Inspect fan blade
Inspect ductwork
Inspect electrical compartment & service valves
Check blower motor for proper amperage draw, voltage and wiring connections
Check condenser motor for proper amperage draw, voltage and wiring connections
Check compressor for proper amperage draw, voltage and wiring connections
Inspect disconnect box for any loose connections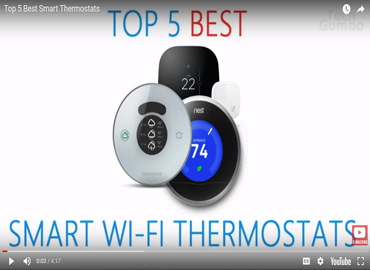 Is sound an issue for heating and air conditioning?
Yes. Noisy heating and cooling equipmentadd to sound pollution.Even though no financial savings are tied to less sound in your home, the sound rating of a cooling system can have a considerable effect on comfort and enjoyment of your home. The sound level of an air conditioner or heat pump depends on a variety of factors, such as how old and who manufactured the equipment, and whether the compressor is insulated or not can add to the amount of noise it makes.
Although the majority of heating and cooling systems built today are quieter now more than ever, it's a safe notion to compare sound ratings when assessing a new air conditioner or heat pump, particularly if the equipment location is near bedrooms or living rooms.
Why is it important to have regular maintenance on my home comfort system?
You probably wouldn't purchase a brand-new car and plan to not once have to put air in the tires, change the oil and examine any unfamiliar noises. Your home comfort system is like your car's engine; it's a mechanical device with a motor, electrical components... and even fuel. So it is critical to have routine maintenance of your home comfort system by a qualified technician. If not properly and routinely maintained, even the best heating and air conditioning equipment could cause problems and become less 'fuel' efficient over time. Read More >
How often should I change my air filter at home?
How often to change your air filters can depend on a few things:
The type of air filter you are using
The overall indoor air quality
How many pets are in the home
The number of people occupying the home, and
The level of air pollution and construction around the home
For basic 1"-3" air filters, manufacturers usually recommend to change them every 30-60 days. If you suffer from light to moderate allergies, you could upgrade the air filter or change them every few weeks. Or, if you're in a more remote area or less occupied home (like a vacation home) and there are fewer cars around, annually may be quite sufficient.
Here are averages that might help you know how often you should change the air filter at home:
Vacation home or single occupant and no pets or allergies: every 6-12 months
"Average" suburban home without pets: every 90 days
Add a dog or cat: every 60 days
Add more than one pet or anyone has allergies: 20-45 days
Why is my AC system freezing up?
There are many items that can prompt your HVAC system to freeze up; most of them usually need to be corrected by a professional technician. Determining the air filter is clean or replaced and confirming the airflow is not restricted are about the only things a homeowner should safely investigate or handle themself.
Low refrigerant: Sometimes, freezing up is caused by a leak in the refrigerant lines. Weak solder joints, friction from piping rubbing or vibrating against an object, leaking valves or loose fittings can cause leaks. How long your system has been operating and the kind and location of the leak will determine whether to have the system repaired or replaced.
Dirty evaporator coil: As time passes, the evaporator coil will become dirty. On these occasions, the results are similar to those of having a dirty filter. Increasingly you will lose airflow, slowly enough that you probably would not realize it until it freezes up or is not cooling adequately. You will need to contact your local Service Experts sales and service center to remedy the problem.
Defective blower motor or relay: A blower motor running at an improper speed or not running at all can cause freezing. It can also be sporadic, starting at full speed and slowing down after it heats up. Or a relay could cause it to start one time and not the next. Either way, you will need to contact your local Service Experts sales and service center to correct the problem.
Should you learn that your system was freezing due to a dirty air filter, after replacing or cleaning the filter, you can speed up the thawing process by turning the system off and then turning on only the fan. If you have a heat pump system, you can try turning the system to heating mode until the ice has melted. After the ice has melted, switch the system settings back to normal. If the system refreezes, contact Xtreme HVAC Services in South Florida to fix the problem.