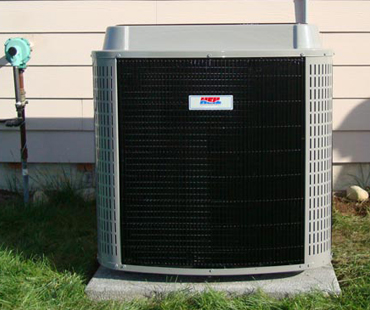 Heating and Water
We Are professional. Reliable and Affortable
In South Florida, heat pumps are becoming more and more popular as an efficient way to heat and cool your living space throughout the year. Heat pumps are an especially good alternative if you live in a warmer area. These systems perform like an air conditioner in the warmer months and also heats your home in the cooler months. Heat pumps are a very efficient way to reach your ideal comfort level without spending too much money on energy bills. SilentComfort™ technology in many of our heat pump systems means the equipment is exceptionally quiet, so quiet your family won't know when it's on. Read More >
Heating Services We Offer
All-In-One Heat Pumps Make It Easy To Maintain Home Comfort
When you think of heat pumps, you probably don't imagine an all-in-one system that delivers both heating and cooling options. Okay, let's not kid ourselves, you've actually never thought about heat pumps. But you should!
To learn more about heat pumps or visit with an expert about which choice is a good fit for you, call Xtreme Service & Repair in South Florida for a free consultation and estimate at 786-222-0693. The heating services we provide at Xtreme Service & Repair LLC include:
Heater Installation
Heater Service & Repair
Duct Installation
Insulation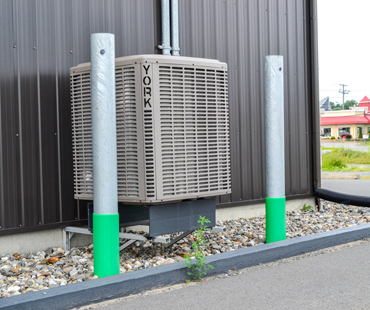 Tankless Water Heater
Unlimited Hot Water. Very Energy Efficient
In South Florida, there are a number of benefits to making the switch to an electric tankless water heater system. You will be able to enjoy increased energy efficiency and lower operating costs, and because many products of this type are compact, you will be able to save on space around the home. Traditional heaters could only heat a given amount of water at a go due to the limited tank space. For example, a heater with a 20 liters tank can only provide the same amount of water at a time. On the contrary, tankless heaters can supply unlimited amounts of water as long as there is power Utilizing the latest technology, could enable you to save up to 60% on your water bills. Other benefits are:
Using a tankless water heater can generally save you a significant amount of money on your water bills, even if a new system (and the piping needed to install the system) may cost you more initially.
You won't need to spend money on standby heat like other water heater systems as tankless systems provide you with hot water quickly and easily when you need it.
You also don't have to waste money heating unused water. Other benefits of using a system like this include the lifespan and durability of the product.
A typical tankless water heater can last up to 20 years – significantly more than a regular water heater which is expected to last up to 13 years. If you plan on staying in your home for a prolonged period of time, the system could end up paying for itself.
Heating Services We Offer
Xtreme HVAC Services, proud to be providing heater services in Miami Dade, Broward and West Palm Beach county in South Florida. Services such as:
Heater Installation
Heater Service & Repair
Heater Replacement
Heater Maintenance
Heater Tune Up
Heater Inspection
Central Heating
Central HVAC Systems
Energy Efficient Heater
Energy Efficient HVAC Systems
Experienced & Skilled Technicians at Your Service
When issues with your heating system occur during the cold times of year, they can jeopardize the comfort of your South Florida home. In most cases, the heating units in homes or office buildings are not performing at peak efficiency, costing the owners lots of money in the long run. At Xtreme HVAC Services, our certified technicians can properly determine the source of the problem and offer affordable solutions at a competitive price without any hidden fees.
With more than 5 years of experience, our professional experts possess the extensive knowledge of all types of heating systems in order to return your level of comfort at home or in the office.
Expert service, guaranteed is just a phone call away 786-222-0693.
If it's time to get a new heat pump, our Miami Dade, Broward and West Palm Beach professionals will help you find the best system for your home. Call 786-222-0693 to schedule your appointment today.