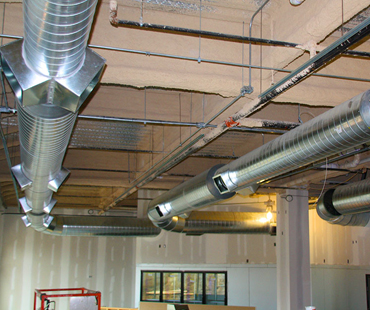 Duct Installation
We Are professional. Reliable and Affortable
Duct installation is a process that requires skill, knowledge, and experience to help you successfully reach every room in the most optimal manner possible. Our Xtreme Service & Repair, HVAC technicians will work with you to hit your goals.
When it comes to providing the highest quality service for our customers, our team at Xtreme HVAC Services, knows that the HVAC system is an integral part of your space with many components. While we know that some technicians will focus on the actual unit only, our team provides a wide range of services to ensure that you are achieving maximum comfort. Part of this is installing the ducts that help your air flow throughout every room in your space.
Ventilation Cleaning Solutions for Health and Comfort
Xtreme HVAC Services offers professional duct cleaning services to ensure your home is a healthier and more comfortable place to live. We have cleaning options for a variety of ductwork designs and also offer duct sealing and related services. Because your satisfaction is our top priority, we promise to provide you with the best duct service possible. We have a team of industry-trained and certified experts ready to address all your ductwork needs. Our Duct Services Include:
Comprehensive Ductwork Cleaning
Duct System Replacement
Duct Sealing
Dryer Vent Cleaning
Related IAQ Services
Call us today - for fast service in Miami Dade, Broward and Palm Beach Counties.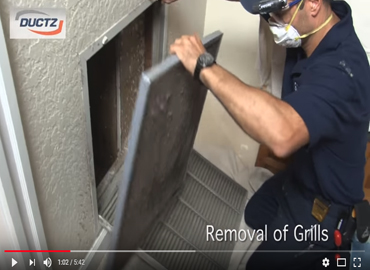 HVAC Technicians Backed by 5+ Years' Experience
At Xtreme HVAC Services, we are proud of the work that we have accomplished. We have more than 5 years of experience and provide top-notch service to every customer we help. You can be confident that when you choose to work with our team, your goals will be the primary focus and we will work swiftly to provide you with the solution you want.
By hiring Xtreme HVAC Services technicians for your duct installation, you benefit from:
NATE certified technicians
Free estimates on new installations
Communication with a live person
Work backed by integrity
Allow us to help you reach maximum comfort by installing ducts in your space. Our licensed professionals work with you every step of the way so you understand what's going on and can continue to remain an integral part of the process. After all, it is your needs that matter the most to us.
Benefits of Air Duct Cleaning
Keeping your air ducts clean comes with an array of benefits, a key benefit being greatly improved indoor air quality. Dirty air can fill your home with contaminants and bad smells, but a clean air-duct system keeps your home healthy and smelling fresh. Clean air ducts can also improve the energy efficiency of your HVAC system. Contaminants in the air ducts can cause your heating and cooling system to work harder and shorten its lifespan. Clean HVAC systems are more efficient , which means money savings for you. Better indoor air quality keeps your heating and air conditioning system free of corrosion and protects your HVAC investment.
Cleaning your air ducts is one of the most simple practices to keep a clean house and healthy body. When contaminants build up in your air ducts and are recirculated five to seven times a day they can contribute to many different health problems. Some of the most common problems include eye and nose irritation, coughing, asthma, and especially allergic reactions. Breathing easy starts with having your air ducts cleaned. It's important to note that when air ducts are being cleaned, all components of the system should be completely inspected and cleaned, including cooling coils, fans, heat exchangers, registers, grilles, diffusers, and air ducts.
Duct Sealing
Another important topic to discuss in air-duct cleaning is duct sealing. This sealing technology closes any air leaks that may have occurred over years of work and can save you potentially hundreds of dollars and a lot of energy. It's a great way to end home pollutant circulation once and for all. Ask a Xtreme HVAC Services professional to inspect for leaks when they clean your air ducts and explain if duct sealing is right for you and your home.
Live in comfort and never worry about polluted air again. Please note that Xtreme Service & Repair does not handle asbestos in our duct cleaning routines. The first rule about air ducts is that "if they look dirty, they probably are." Call the professionals from Xtreme HVAC Services today at 786-222-0693 to schedule a cleaning appointment, complete with a full inspection for leaks and a guaranteed deep clean of your entire heating and cooling ventilation system.